Meet the Governors
Welcome to our Governors' section.

Please find below details of how our Governing body is structured, including the names, categories, responsibilities and terms of appointment for each Governor.

The Board of Governors is a legally required group of volunteers, from the Community, Parents and Staff of the school, whose responsibility is:
Ensuring clarity of vision, ethos and strategic direction;
Holding the Headteacher to account for the educational performance of the school and its pupils;
Overseeing the financial performance of the school and making sure its money is well spent
Contact: admin@thaxted.essex.sch.uk
| | | |
| --- | --- | --- |
| Headteacher | Mrs C Crompton | |
| LA Governor | Mr J Spencer (Chair) | |
| Co-opted Governors | Mrs H Gotfraind | Mrs M Griffiths |
| | Mr C Howell | Mr I Fleming |
| Partnership Governors | Vacancy | Vacancy |
| Parent Governors | Mr S Velamakanni | Mrs D Briant |
| | Mrs J Reilly | Mr J Henderson |
| | Mr P Boorman | Mrs C Michael |
| Staff Governors | Mrs E Dymond | |
| Clerk to the Governors | Mrs C Kitchin | |
Caroline Crompton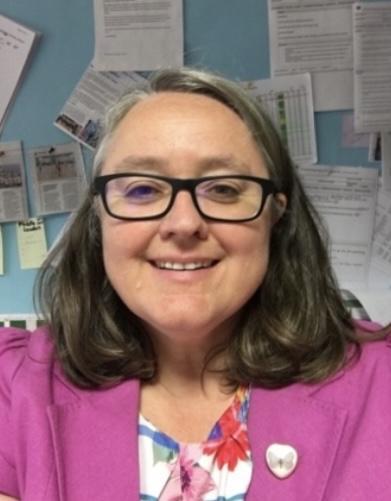 Caroline has lived locally in Saffron Walden for over 20 years, she is married to a retired teacher and has two children aged 20 & 21. She has had an extensive teaching career in London; teaching children from nursery to Year 6 age. She has been a Headteacher in two other Primary schools in Newham, London and has been a Science and Maths Advisor to over 70 Primary schools.
She has a passion for working with children and all the amazing things they can do. She has a strong sense of community and as the new Thaxted Headteacher in September 2022 she hopes to further enhance the community links the school has.
Favourite book: The Shepherd's Life by James Rebanks
Person to a dinner party: Coco Chanel
Superpower: travel through time
Favourite song / band: Jacob Collier
Jon Spencer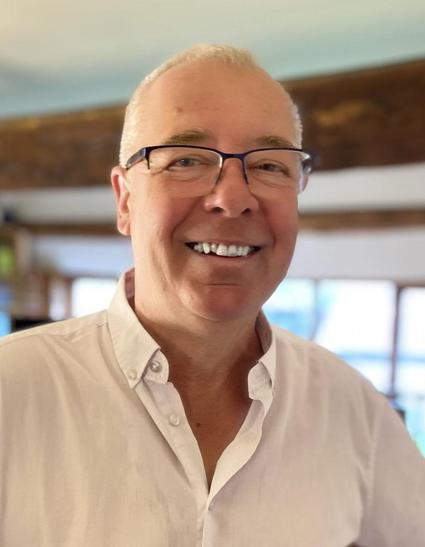 My background is in Art and Design education. I have a degree in Fine Art and a teaching qualification.
Initially I taught in state secondary schools and for the last 20 years of my career at Reigate Sixth Form College. I joined Reigate as Head of a successful Art Department and eventually became one of three heads of faculty with responsibility for humanities, the arts and design.
In 2010 my twin boys were born which brought many changes to family life. After my wife took maternity leave, I decided to "retire", and take responsibility for the boys.
We relocated to Thaxted in 2013, and the boys joined the reception class at Thaxted Primary school in 2014, they leave the school this Summer and have had many happy years there. My wife and I have been actively involved with the school and the PTA throughout. The boys have flourished in the school's care.
I am also a member of the Parish Council and would like to provide a stronger link between the School and the Council.
Favourite book: I have just finished reading Cloud Atlas by David Mitchell and I enjoyed it very much.
Superpower: I don't really want one. "With great power comes great responsibility" as Spiderman's Uncle said.
Person I would most like to invite to dinner: Any, or all, of my children and grandchildren.
Favourite Musician: Leonard Cohen
Saroj Kiran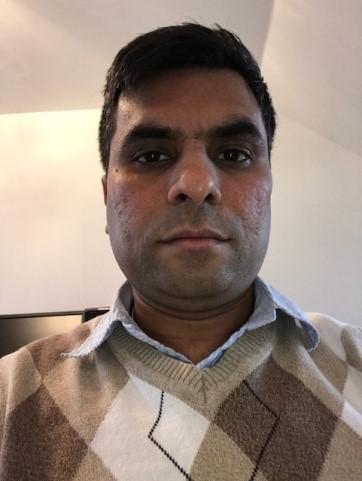 Saroj has a PhD in Pharmacology from Cambridge University and is currently the Director of a management consultancy company, SKV consultants Ltd. He has strong leadership and motivational skills with expertise in delivering strategic projects within the Biotechnology/Pharmacology industry. He also has extensive experience of coordinating and teaching at international summer schools for secondary school students in Cambridge. He is married with two children who are both attending Thaxted Primary School.
Favourite book: To kill a mocking bird by Harper Lee
Person I would most like to invite to a dinner party: J.K.Rowling
Superpower I would choose: Ability to fly
Favourite Music/song: South Indian classical music
Jenny Reilly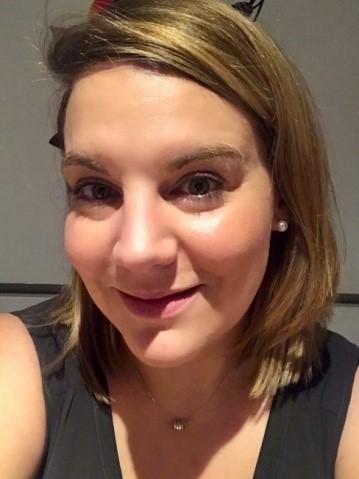 Jenny lives just outside of Little Bardfield with her husband Justin and their four children, who all go to different schools/nursery in Thaxted and Chelmsford. Jenny has a degree in Marketing Management and has been working within the international education sector directing Customer Acquisition and Client Services for over 15 years.
With her husband, Jenny now runs the African education company, Mwabu. The business uses technology to improve education outcomes in Africa, providing learners and teachers from all walks of life with access to a high level of quality education.
Jenny has a broad interest in education and in supporting the development of young people as well as a drive to give something back to our local community. This is the first time Jenny has been a governor and she hopes to bring a varied set of skills and experiences as a business person and a parent to support the interests of the school community.
Favourite book: Bad Blood – Secrets & Lies of a Silicon Valley Start-up – John Carreyrou
Person I would most like to invite to a dinner party: Bill (& Melinda) Gates
Superpower I would choose: Teleportation
Favourite song: Current favourite album 'A Star is Born'
Colin Howell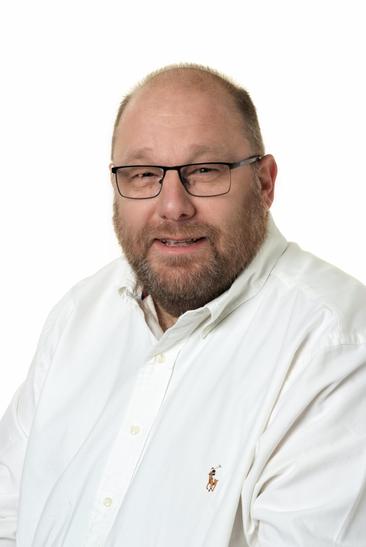 Colin moved from Felsted in December 2019 and now lives in Little Sampford with his wife Sarah and his two children, Owen 19 and Megan 17 and his 11 year old Australian Labradoodle "Cadbury".
Colin is a Financial Accountant and an Entrepreneur, previously sitting on executive boards of various companies. After having a year out, Colin is back into business and currently a Senior Partner within his own small Accountancy Practice, a business broker and an Executive director for a Group of Security companies. His experience covers, Finance, HR & Operations.
Outside of work he enjoys watching Football and F1 and spending time with his family and enjoying the odd round of Golf.
Favourite book: Currently reading "Finding My Virginity" Richard Branson's Autobiography
Person I would like to invite to a dinner party: Bill Gates
Superpower I would choose: The ability to Heal people from illness
Favourite Music/song: I've got a feeling by Black eyed peas
Hazel Gotfraind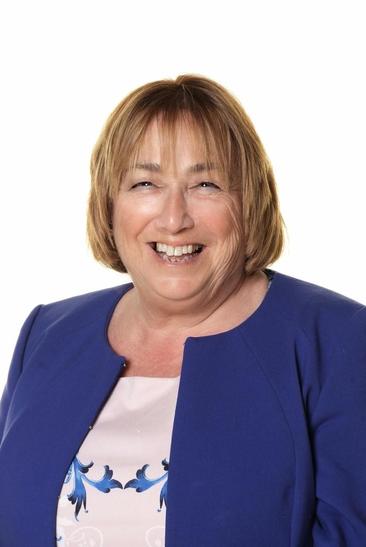 Hazel has lived in Thaxted with her husband, Baron, for a little over 3 years. She has 3 children, two girls and a boy and 6 grandchildren. Hazel has spent the last 40 years working in both the advertising industry and not-for-profit sector. She recently retired from her role as Fundraising & Marketing Director of a large national charity helping disabled people with their mobility.
Hazel and Baron love to travel and both enjoy cooking and socialising with family and friends.
Favourite book : Anything by J.K. Rowling
Person I would have liked to invite to a dinner party : Robin Williams
Superpower I would choose : The ability to fly
Favourite song/band : The Beatles
Jamie Henderson

Jamie has lived in Thaxted since 2015 with his wife Jo, and children Hugo and Jasper. Hugo is at Thaxted Primary. Jamie has a degree in Accounting & Finance and is a Senior Audit Manager at Barnes Roffe LLP. He joined the firm as graduate, passed his professional exams and worked his way to up to manager within 6 years. He now runs the graduate recruitment programme at the firm as well as managing a large portfolio of clients dealing with audit, tax, corporate finance and company secretarial services.
Jamie was a keen hockey player playing for various clubs around East England including locally at Bishop's Stortford Hockey Club. He was the club treasurer for 5 years and oversaw the transition of the club into a cashless subscription system and was heavily involved in the fundraising for a new pitch and clubhouse in which the club raised over £300k.
Other interests include keeping fit mainly either running around Thaxted or down the gym. He enjoys playing golf (when he can fit it in) and has a general interest in most sports. He also likes to experiment in the kitchen and loves cooking.
Favourite Book: I do not read much but I did read a lot of Simon Kernick previously.
Person I would like to invite to a dinner party: Lewis Hamilton (or any Formula 1 driver really)
Superpower: Superspeed
Favourite Music: Modern Indie/Rock/Punk
Emma Dymond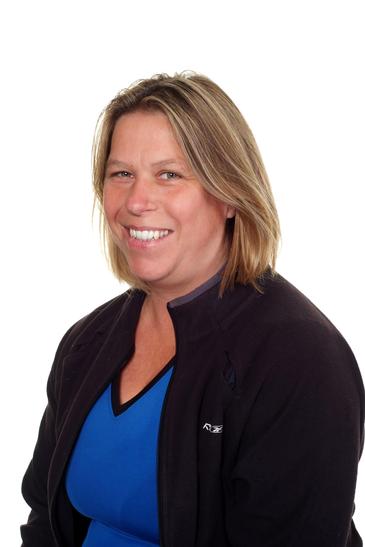 Emma lives in Hempstead with her husband, two teenage daughters and a rather large menagerie of animals. She is currently Acting Deputy Head at Thaxted Primary School and has had a long association with the school, which her own children attended. Having previously been a Parent Governor here, she is looking forward to working with the Governing Body again. Emma's initial degree was in Media Studies, Film and Television, following which she joined Sussex Police working her way up to Detective Sergeant in The Criminal Investigation Department. Having completed 13 years service, she left to look after her young family and completed the Common Professional Examination and Legal Practice Course to further educate herself in all aspects of law. After a brief spell at a regional law firm, teaching called and she began her teaching career, first at Felsted Primary School before moving to Thaxted. Having experienced a number of careers, her skillset is varied.
Her hobbies all revolve around horses!
Favourite book: Giraffes Can't Dance by Giles Andreae (child's) Me Before You by Jojo Moyes (adult's)
Favourite song: Rise Up
Wished for superpower: (None really - but would like to look good in a superhero costume)
Would like to have supper with: Miranda Hart - Such fun!
Maggi Griffiths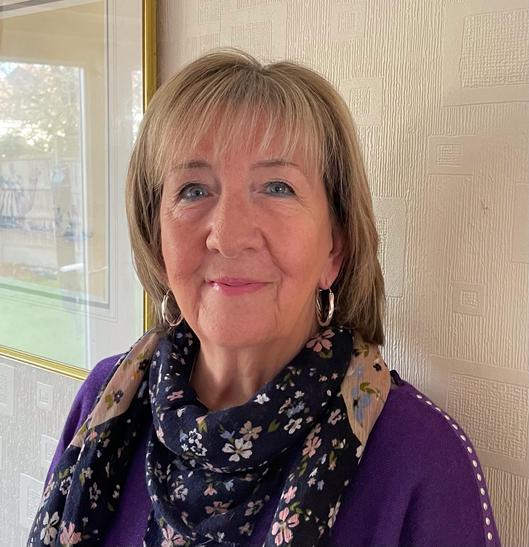 Maggi has lived in Saffron Walden for over 20 years. She lives with her husband and has three grown up children and three grandchildren. Maggi studied Music and Education at Coventry College of Education/Warwick University and began her teaching career as a primary school teacher in Coventry. Since then she has taught extensively both as a classroom teacher and Music specialist in the state and private sector in Suffolk, Essex, Dubai and Qatar. Her most recent post was as Music Coordinator for 15 years at Thaxted Primary School before retiring in 2020. Maggi's passion is Music and in particular singing. She is an active committee member with the Saffron Walden Choral Society and co-founded Thaxted Singers in 2018 with her husband, Steve. Maggi's other interests are reading, crocheting and travelling, in particular to Italy for an annual singing week. Maggi is delighted to be appointed as a governor at Thaxted Primary School and looks forward to continuing her association with the school, where she spent many happy years.
Favourite Book: Tuesdays With Morrie by Mitch Albom
Superpower: time travel
Person I would most like to invite to a dinner party: Sir Simon Rattle
Favourite music/song: Over The Rainbow sung by Eva Cassidy
Peter Boorman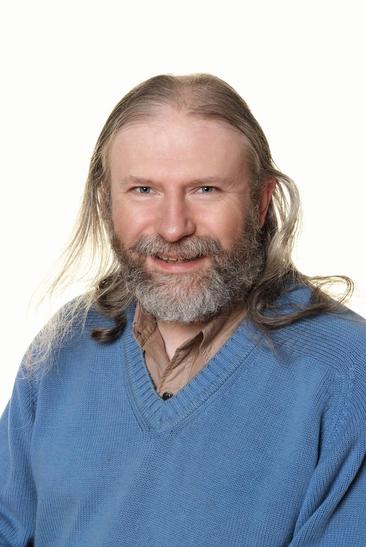 Peter has lived a couple of miles outside Thaxted for about 25 years; he has one daughter who attends Thaxted Primary school. Peter has an MA in Archæology and Anthropology from Cambridge and has worked on excavations in the UK and from South America to Iraq. His first big career change was from archæology to finance, working for a global bank in The City specialising in risk management, quantitative risk measurement and the direction of very large projects. In 1997, after ten years in such rôles, Peter switched to doing the same things but as a freelance consultant and then, after another five years and a spell of ill health decided to switch careers again and change pace completely. He is now a fine-art photographer and artist-printmaker (collographs, wood engravings and other media) and teaches both art forms.
Peter is chair of a London based charity providing enrichment activities in STEM subjects to school age children, and treasurer of a local pre-school, among other charitable activities. At various times he has received, amongst others, Associateship of the Chartered Institute of Bankers, and Fellowships of both the Royal Anthropological Institute and the Royal Society of Arts.
Peter enjoys visual arts, music, fresh air, books and cooking; and sharing awful dad jokes with his daughter.
Favourite Book: I read so many and so varied books that it's hard to choose; today I'll say A Fish Dinner in Memison by E.R. Edison. Ask me again tomorrow and I'll say something else.
Person I would like to invite to a dinner party: the anthropologist Dr. Alice Roberts.
Superpower I would choose: the ability to speak and understand any language.
Favourite music/song: I think my tastes, from '80s heavy rock through blues, soul, jazz and classical to early music, are far too varied to let me choose just one!
Donna Briant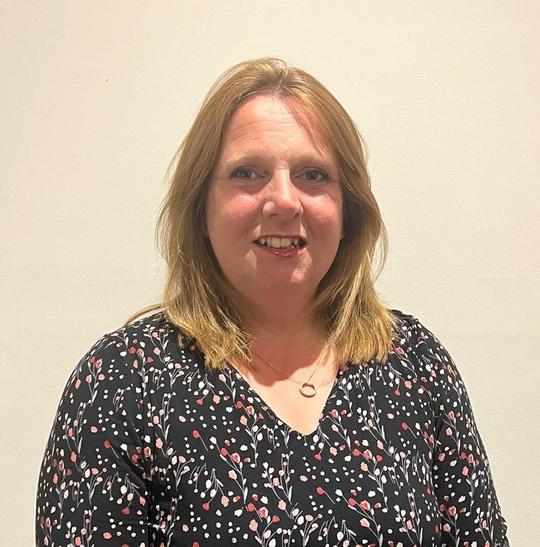 My name is Donna and I have lived in Thaxted for the last 18 years having lived previously in Wiltshire, Surrey and Norfolk. I have three children and have been a parent at Thaxted Primary School for the past 10 years. I've got to know many of the teachers and support staff over this time and feel lucky that my children have attended such a thriving community school.
I have always really enjoyed playing an active role in the school, volunteering at every opportunity. I have helped with forest school, reading with children in various classes, assisting on school trips, providing transport for school sports teams and extra-curricular trips. Most recently helping with swimming and volunteering during busy lunch periods. My personal interests are along the creative route and have very much enjoyed helping Lewis class make pottery penguins and Dahl class make salt dough shields.
I have been heavily involved in the school's PTA for many years, helping to raise thousands of pounds for the school. If you are interested in contributing to the school community this is a great way to get involved. I have made many strong friendships and happy memories during my time on the PTA and would highly recommend joining the PTA to all parents and carers.
In my professional capacity I am co-owner of a Recruitment business based near Braintree. As a company director my responsibilities and duties include overseeing HR, Marketing, Finance, Training, Recruitment, and our Legal obligations. Many of these areas of responsibilities cross over with the role of the governing board and I feel I can share my business knowledge and experience with the school.
I am in the playground nearly every day so please do come and say Hello. It would be lovely to meet you and hear your thoughts on the school and what is important to you as parents.
Favourite Book:
I'm afraid I couldn't narrow it down to just one, so I've selected books for different stages of my life:
The Little Girl and the Tiny Doll by Edward Ardizzone
The Adrian Mole collection by Sue Townsend.
Little Women by Louisa May Alcott
Superpower:
I have no desire to have a superpower, however, I do believe that regular people can have super strength. At Thaxted Primary School we are lucky to have some amazingly dedicated teachers and support staff that have very special superpowers. They bring hope, encouragement, and the ability to dream beyond the four walls of the classroom. If we all remember to be kind, inspire others and be brave we can transform our lives and the communities in which we live.
Person I would most like to invite to dinner:
Volodymyr Zelenskyy and his wife Olena. They have shown true courage, strong leadership, genuine humility and, I believe they represent Thaxted School's values, the 6 R's. They have shown Respect, Reasoning, Resilience, Responsibility, Reflection and Resourcefulness. These values are important all through our lives and it is great to see them celebrated in the school's weekly celebration assemblies.
Favourite Musician:
I have an eclectic taste in music so can't narrow it down to one. I love musical theatre, 80's heartthrobs and Meatloaf!